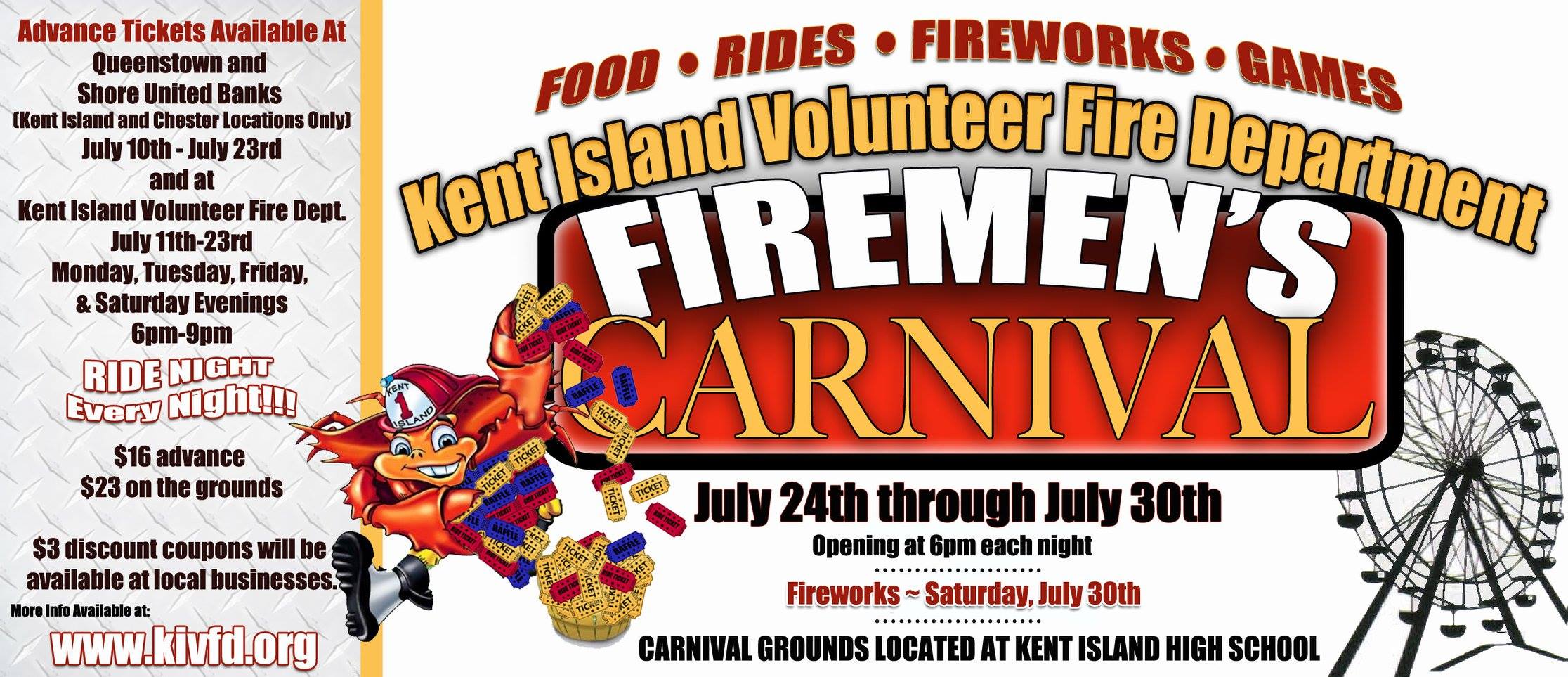 Kent Island Volunteer Fire Department's Annual Carnival will be held 6pm-11pm nightly from Sunday, July 24th – Saturday, July 30th at Kent Island High School.
FIREWORKS are SATURDAY, July 30th at Dusk.
Ride night will be every night and you can purchase your ride bracelets in advance at a reduced price of $16 each at the following locations
• Queenstown and Shore United Banks – Formally CNB (Kent Island & Chester Locations Only) *** July 10th – July 23rd
• Kent Island Volunteer Fire Department
- July 11th – July 23rd on Monday, Tuesday, Friday and Saturday evenings from 6pm-9pm
There will be $3 off coupons at local business that you may pick up to use if you would like to purchase your ride bracelets on the carnival grounds at regular price of $23 each.
As always we will have our famous Pit Beef & Ham Sandwiches, Lemonade, Milkshakes!!! EVERYTHING that is sold under the white tents goes back to KIVFD 100% and is run all week by our KIVFD VOLUNTEERS! We THANK YOU in advance for supporting us!
Please check see our website for more information at www.kivfd.org